Excellent results for our superb students in 2023
We are so proud of the huge accomplishments of the class of 2023. Well done to each and every student.
The national picture, surrounding both GCSE and A Level results, is such that grades have fallen this year to enable a return to the profile last seen in 2019. This is a deliberate decision by the government and Ofqual to stabilise grade inflation following the pandemic.
However, despite the complex national back drop our results have held firm against our 2022 grades. Our results demonstrate solid maintenance of our position as a top performing school but also identify a series of 'best ever' moments, which is particularly remarkable in the current context.
Our students have shown incredible resilience against the challenging backdrop of the past three years, and their excellent results, challenging national trends, clearly demonstrate their commitment and hard work.
Our headline data demonstrates:
Students achieving 4+ in English & Maths: 86% (best ever)
Students achieving 5+ in English & Maths: 69%
Students achieving 7+ in English & Maths: 32% (best ever)
Students achieving 5 subjects at 5+, including English & Maths: 65%
74% of all grades at 5+ and 41% of all grades at 7+
Increase in grade 9 in English and Maths seeing our best ever tally
Whilst our performance is excellent across the board, it is important to mark out exceptional achievements in Art (40% Gr9 and 64% Gr7+), Chemistry (38% Gr9 and 69% 7+), Physics (38% Gr9 and 67% Gr7+), Photography (78% 7+), Sociology (68% 6+). More broadly, performance across the Vocational Curriculum was outstanding in all areas.
We are so proud of our students, and would like to thank them and their supportive parents for working together to make these results possible. Thanks, must also go to our fantastic team of staff, who have done everything they can to support our students academically, as well as inspiring them to give it their all, keeping them going and helping them stay calm throughout.
We are delighted that the vast majority of our students have secured their first choice of sixth form. This will see most moving on to study A level courses at our 6th form partner, Woodhouse College, with others winning places at UCS, Imperial College Maths School, APS, and Fortismere. Other members of our class of 2023 have secured incredible courses at Barnet and Southgate College, and other local colleges. The significance of our strategic partnership with Woodhouse College has secured a smooth progression for so many of our students, and they are very lucky to move onto such an outstanding learning environment.
Headteacher Miss Harrison commented: "I am so proud of what my students have achieved; all their hard work has truly paid off. The implications surrounding grade boundaries for this year's cohort had caused concern but this has not been born out. Given the backdrop of the past three years, these results are even more special. Each young person, supported by their parents and wonderful staff have secured such excellent results. We look forward to supporting them in their next steps to sixth form and beyond. Simply so proud, well done."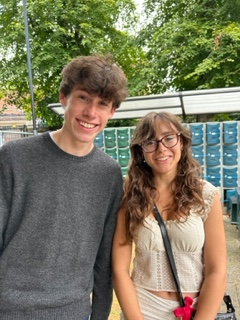 Oscar (Head Student): 'The highlight for me is getting a sweep of grade 9's and it's great to feel like the hard work has paid off. I'm delighted to go to Imperial College Maths School. I've had a fantastic time here, so happy to leave with great achievements.'
Susana (Head Student): 'Overall highlight is having the hard work pay off. I'm off to Woodhouse to study Biology, Chemistry, Maths and History and really looking forward to getting started. I'm so grateful for how school has helped me to get here.'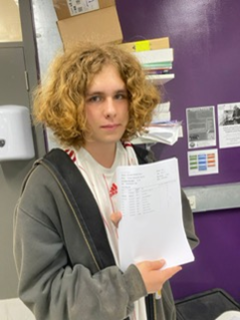 Caelan: 'I'm very proud of my 9 in English language. I think it's down to lots of hard work and luck! I'm looking forward to going to Woodhouse to study History, Politics, Philosophy and French.'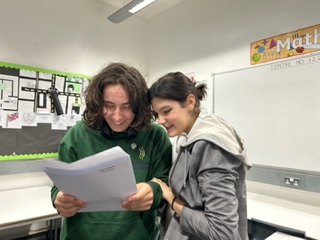 Thomas: 'I'm so surprised and especially delighted with further maths. I'm hoping to go to Imperial College Maths School.'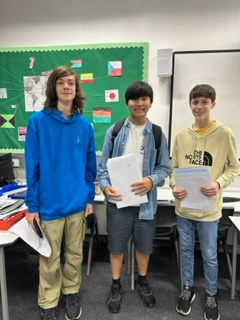 Jun, Stan & Nimrod have all achieved great success and look forward to incredible next steps at King's College Maths School, Compton and Woodhouse.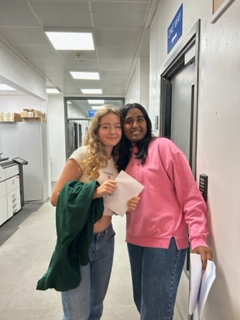 Eve & Dev Nanda have a sweep of superb grades and look forward to their next steps at Woodhouse.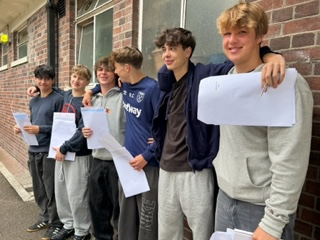 Huge well done to Benjamin, Jackson, Nic, Alex, Milo and Barney – the hard work really did pay off. Each have superb adventures ahead at Woodhouse.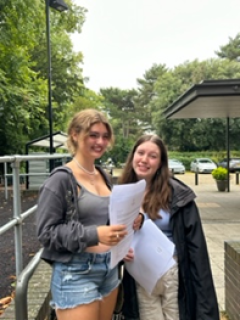 Massive congratulations to Natalia who heads off to Woodhouse and Lucy to APS.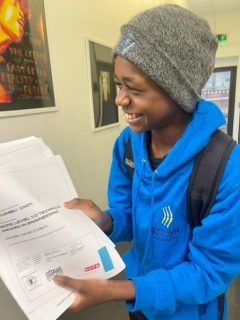 Nkumbu 'I am so pleased and happy! Thank you to all my teachers. I am looking forward to staring City & Islington College.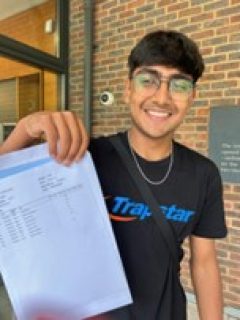 Asad 'I still can't believe it! I worked so hard and am really pleased I did. I am heading to Woodhouse and so excited. I am so grateful to my teachers.'