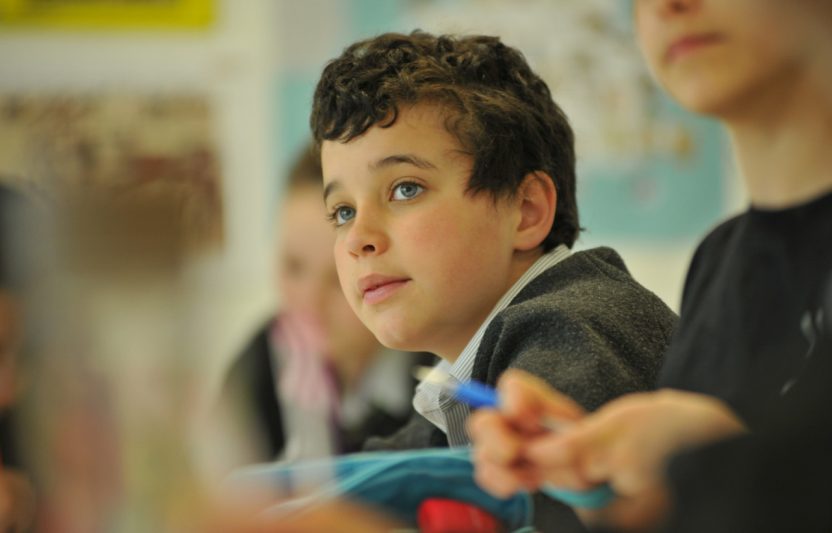 Your questions, our answers
This guide aims to answer some of the questions you may have about our school.  If there's something you'd like to know that we haven't covered, please email [email protected]
Curriculum, teaching and learning
Behaviour and pastoral care
At the Archer Academy we live by the principle that every child matters, and have put pastoral care at the heart of our plans for the school.
Experience has taught us that children who are in need of extra care are often the last ones to ask for it; and that while some students are happy to push themselves forward and ask for help, others try to disappear into the background when they're experiencing difficulties at home or school.
We therefore work hard to ensure that there are no invisible children at the Archer Academy. Our small tutor groups and nurturing house structure make it easier for issues to rise to the surface, and equip our teachers and support staff to recognise and manage any issues that our students may be experiencing.
Children develop at different rates and have individual strengths and aims. We aim to support our students to discover and develop their personalities, interests and confidence, ensuring that they can each achieve their personal potential. As well as supporting our students, we see our role as working in partnership with parents so that we can collectively nurture our young people.
Underpinning our behaviour policy is the philosophy that if you treat children with respect, they will usually respond positively. We have therefore ensured that a culture of mutual respect exists at the Archer Academy. That said, as every parent knows, it is vital to set clear, realistic boundaries and then make sure you stick to them.
Students are left in no doubt about the standards of behaviour we expect from them, as well as the consequences for students who choose not to live up to these standards. And having set out our behaviour policies, we ensure that we follow them through.
However, we also don't believe that managing challenging behaviour begins and ends with sanctions. We have a rigorous plan for following up on issues, and work with students to ensure they have a way to move forward, make amends and get back on the social and learning journey.
Finally, it's worth remembering that when learning is going well, it is fun; therefore part of our plan for engendering good behaviour has been to create a teaching and learning environment that students will want to contribute to in a positive way.
We have a clear rewards system in place which encourages good behaviour, motivation and progress. We believe in recognising celebrating and rewarding achievement of all kinds, from excellent work of a high academic standard and tremendous effort to cooperation and teamwork.
Throughout the year, students can be rewarded in a number of ways including: house points; postcards and letters home; celebration assemblies and headteacher's lunches. We also hold an annual prize giving ceremony, at which prizes are awarded for both exceptional achievement and outstanding effort in every subject, as well as a number of prizes for achievements outside the classroom.