The following charts will give you some information about our 2016 intake. Please read the supporting notes at the bottom of the page which will help you interpret them. All data correct as of 8th September 2016.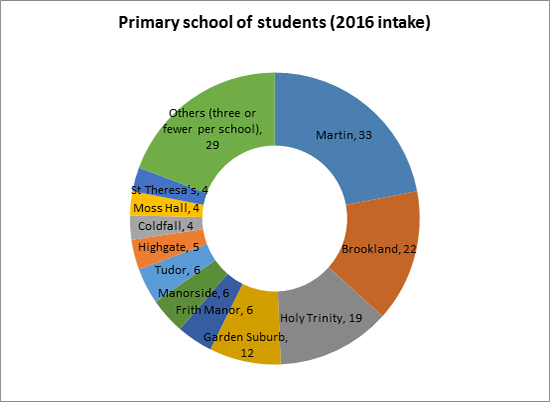 Catchment map (2016 intake)
The map below reflects the places offered to children for September 2016 on the basis of geographical proximity only, and should not be taken as a firm indication for future years.
It does not include places offered within other criteria, such as siblings, children with special educational needs or those in local authority care. These non-proximity places are included in the first chart.
The furthest distance from school to home for a student offered a place on the basis of proximity for September 2016 was 0.52 miles, down from 1.14 miles in September 2015.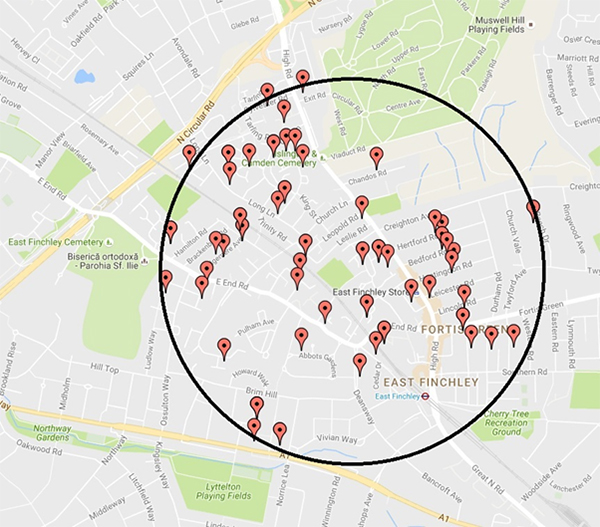 Supporting notes
Please be aware that, as the school's admissions over-subscription criteria for 2016 entry were based on priority postcodes, the distances from home to school and the catchment map need to be interpreted with care. For example, children living less than 0.52 miles away from the school, but outside our priority postcodes, would not have been offered a September 2016 place.
Whilst the school has 150 pupils on roll in each year group (our published admissions number), some data shown may be partial where information had not yet been received from the local authority.
Whilst every effort has been taken to ensure the accuracy of published data, the school does not accept liability for any inaccuracies or omissions included.